The spectacular British Truck Racing Championship blasts into Snetterton for two days of super-sized circuit action this September.
Five British Truck Racing contests will headline across the weekend (two on Saturday and three on Sunday), with five-tonne giants unleashing up to 1,000bhp on the tarmac. These machines have to be seen to be believed - you'll see nothing else like them on UK circuits.
There will be a colourful support race programme too, including a selection of classic touring car grids from the Classic Touring Car Racing Club, together with the British Endurance Championship and Britcar Trophy. There will be off-track attractions as well, with plenty for individuals of all ages to enjoy.
Tickets will be available on the gate
British Truck Racing
Saturday 16 - Sunday 17 September 2023
00
Days
00
Hours
00
Mins
00
Secs
Weekend Admission
(Saturday - Sunday)
Qualifying
Truck Racing
Plus Support Classes
Senior Citizen
Ages 65 and above
Saturday Admission
Qualifying Sessions
Truck Racing
Plus Support Classes
Senior Citizen
Ages 65 and above
Sunday Admission
Truck Racing
Plus Support Classes
Senior Citizen
Ages 65 and above
PLEASE NOTE: Advance booking closed at 16:00 Thursday 14 September. If you haven't received your ticket(s) please contact us. Children under 18 must be accompanied by an Adult.
Souvenir Programme
Save money and order your souvenir race programme in advance. Simply claim it on the day from one of our selected programme booths or circuit shops.
Radio
Order your radio earpiece in advance and collect it at the circuit from one of our selected programme booths or circuit shops - click here for more information.
Upgrade to the best view in the house!
The Jim Russell Stand (formerly Murrays) Sunday
From the Jim Russell Stand you'll see the race start and finish, whilst being positioned at one of the tightest corners on the circuit and one of the best spots for overtaking. The last corner is also the best place to see do-or-die manoeuvres on the final lap!
The Oliver Sear Stand (formerly Bombhole) Sunday
The Oliver Sear Stand provides a great view of one of the circuit's most popular overtaking spots. Watch the racers head out of the Bentley Straight, with outbraking manoeuvres into Brundle and Nelson corners.
British Truck Racing Championship
Five-tonne racing trucks, capable of accelerating to 100 mph as rapidly as a Porsche 911, will be taking part in a minimum of six races over the weekend. A thrilling reverse-grid format ensures plenty of overtaking!
Classic Touring Car Racing Club
Ensuring that this is an event that is not to be missed will be a number of races from the Classic Touring Car Racing Club, where variety is the spice of life as an eclectic mix of saloon cars from a bygone era go wheel-to-wheel.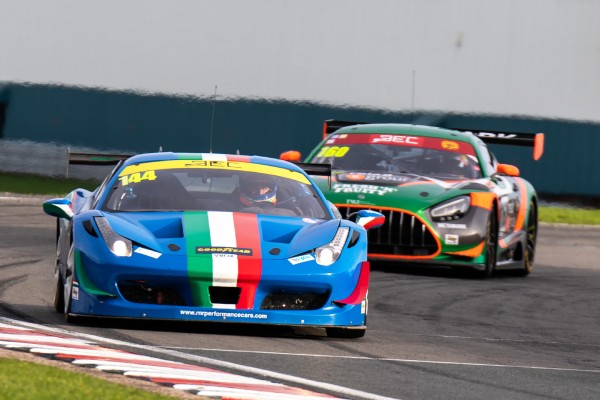 British Endurance Championship
The championship operates under a multi-class format with six categories for GT and touring cars.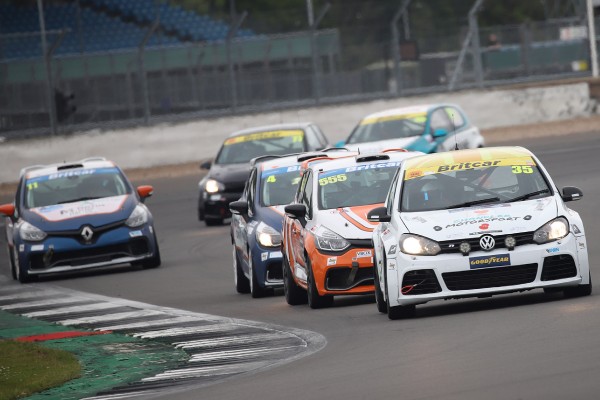 Britcar Trophy
Mini endurance championship open to any car, other than GT4 and TCR cars.
Free Parking
All general parking is free of charge. Blue badge holders should follow public signage for disabled parking, or alternatively speak to a member of staff on arrival.
Trade Stands
A trade area will be in operation all weekend, with dealers and manufacturers represented, plus championship partners and stalls selling parts, accessories and driver and team merchandise.
Adventure Playground
Check out the Snetterton playground near Tyrrells restaurant, which has equipment for children of all ages from toddler to 14.
Whether you're entertaining clients or celebrating a special occasion with family and friends, a hospitality package offers an exhilarating day out in fabulous surroundings. For booking enquiries contact 01474 875224 or [email protected].
Silver Hospitality Sunday - SOLD OUT
SUNDAY ONLY. Includes privileged parking and entrance to the circuit and a suite in the MotorSport Vision Centre. Each guest will receive a race programme and morning coffee and a full breakfast on arrival, followed by a two course lunch and a traditional afternoon tea and cakes. A pay bar is in operation within the suite. Call 01474 875224 for details. Please note all bookings are subject to a postal fee.
Prices are £110.00 plus VAT per person.
FREE WEEKEND CAMPING
Why not make a weekend of it and stay on-site at Snetterton We have a dedicated camping area - just a short stroll from the racetrack.
Ticket holders are welcome to camp free of charge from midday before the first day of the event until midday after the last day of the event, but limited facilities are available.